Ballpark Village, a partnership between the St. Louis Cardinals and The Cordish Companies, represents a groundbreaking approach to urban development, the first time a professional sports venue was master planned and fully integrated into a broader mixed-use development. Recognized for its quality, scale, creative design and impact on the community, Ballpark Village has played a pivotal role in the revitalization of downtown St. Louis. Lauded by the City as its most important development in a decade, Ballpark Village was the result of a unique public-private partnership between the City, State and Federal Governments. Professional sports teams across the country are using Ballpark Village, which created a new year-round gathering place that is active both day and night, as a model in enhancing the sports experience.
Significant Milestones
The $100 million retail and entertainment district totals 150,000 square feet and features three one-of-a-kind unique anchors: Budweiser Brewhouse; Cardinals Nation; and Bally Sports Live!, as well as several other venues. Producing over 120 free annual events and welcoming over 10 million guests in its first three years, Ballpark Village is home for all St. Louis sports teams and a true living room for the City of St. Louis.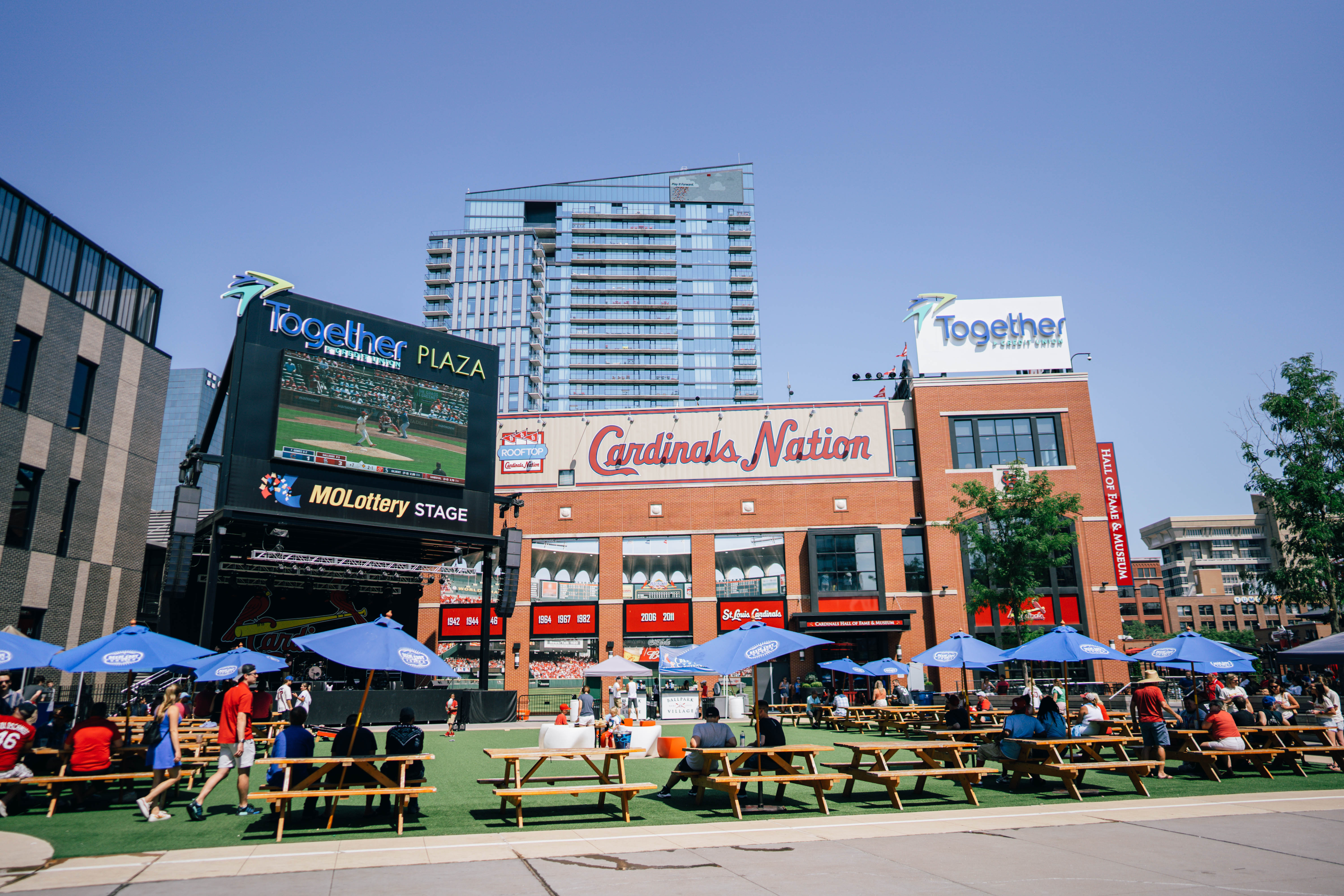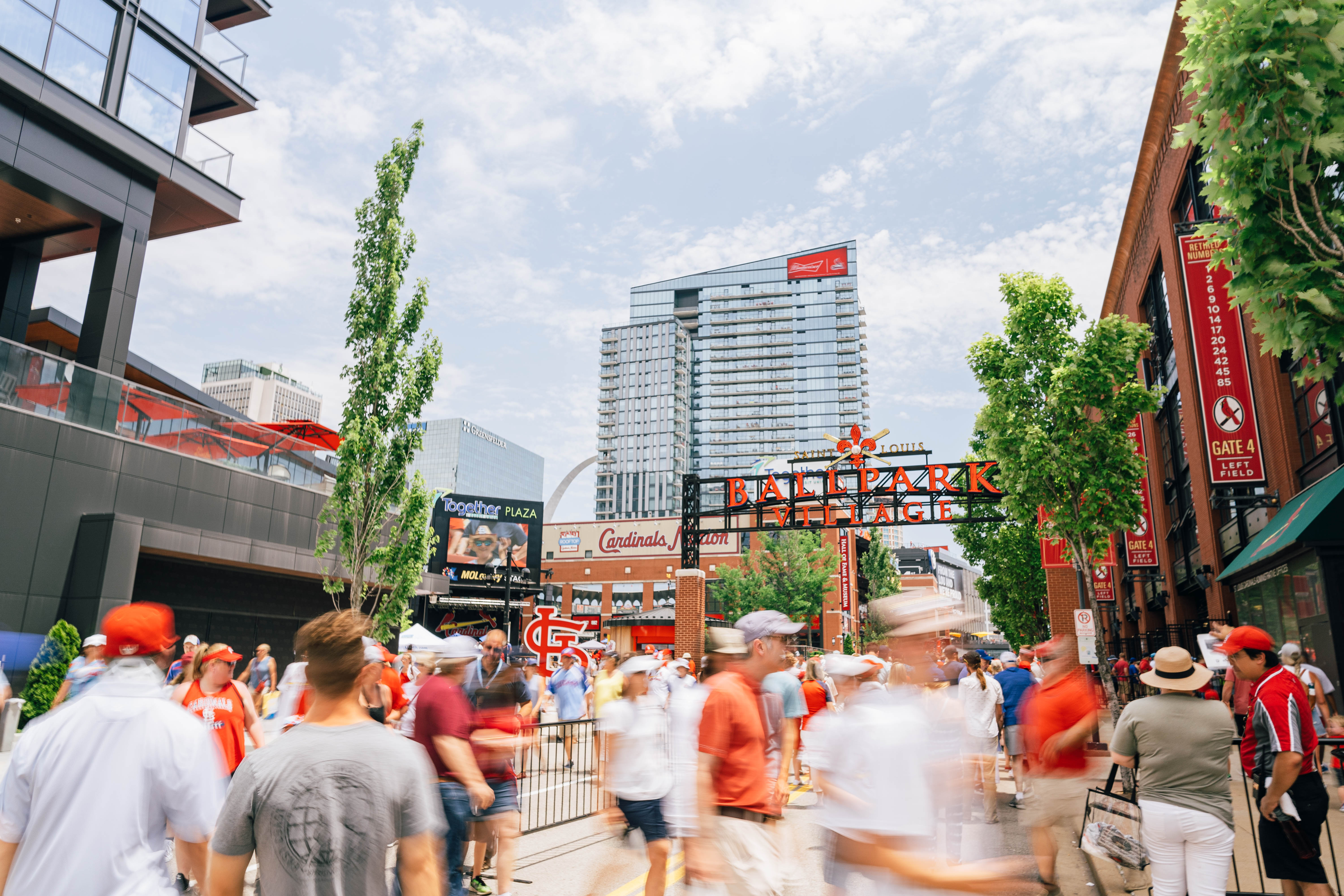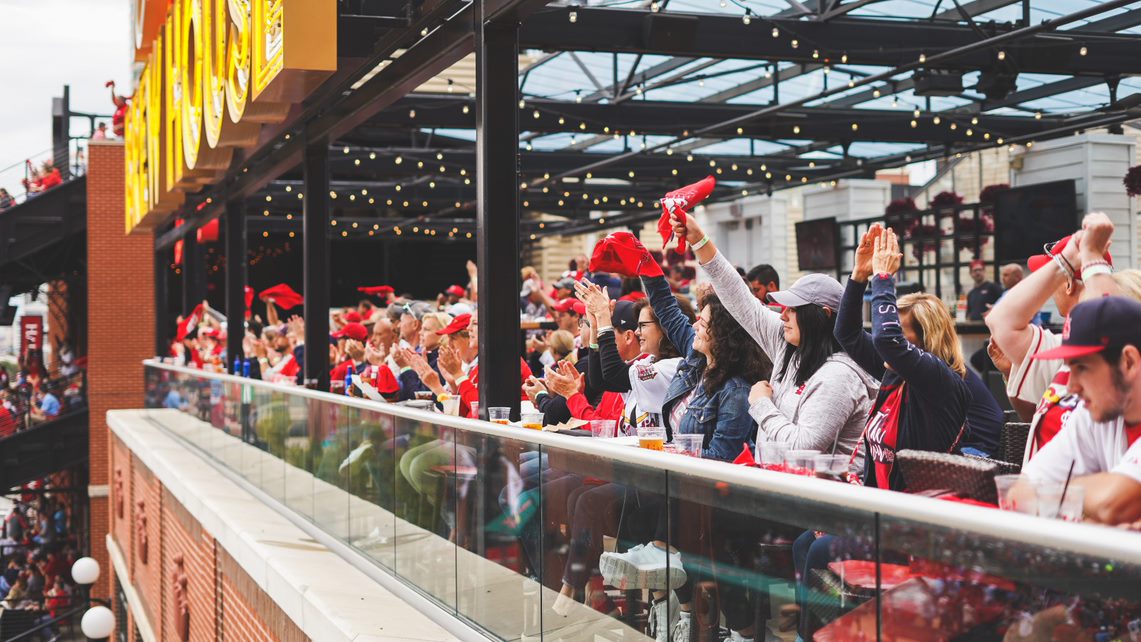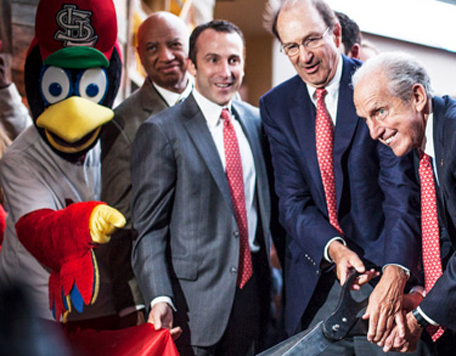 Ballpark Village Expands to Phase 2
Phase 2, a $300 million, three city block expansion of Ballpark Village, opened in 2020. The neighborhood now offers a 300-unit, 30-story luxury residential tower, One Cardinal Way; a 220-room, 4-star hotel, Live! by Loews; an 11-story Class A office building anchored by PwC, The PwC Pennant Building; 100,000 SF of additional retail anchored by a 45,000 SF Genesis Health Club; and Champions Walk plaza for family events and concerts.
In June 2021 The Cordish Companies opened the third location of its co-working space, Spark St. Louis, within the PwC Pennant Building.