Club Fitness Summer Yoga Series
Free yoga for downtown St. Louis to enjoy!
;

;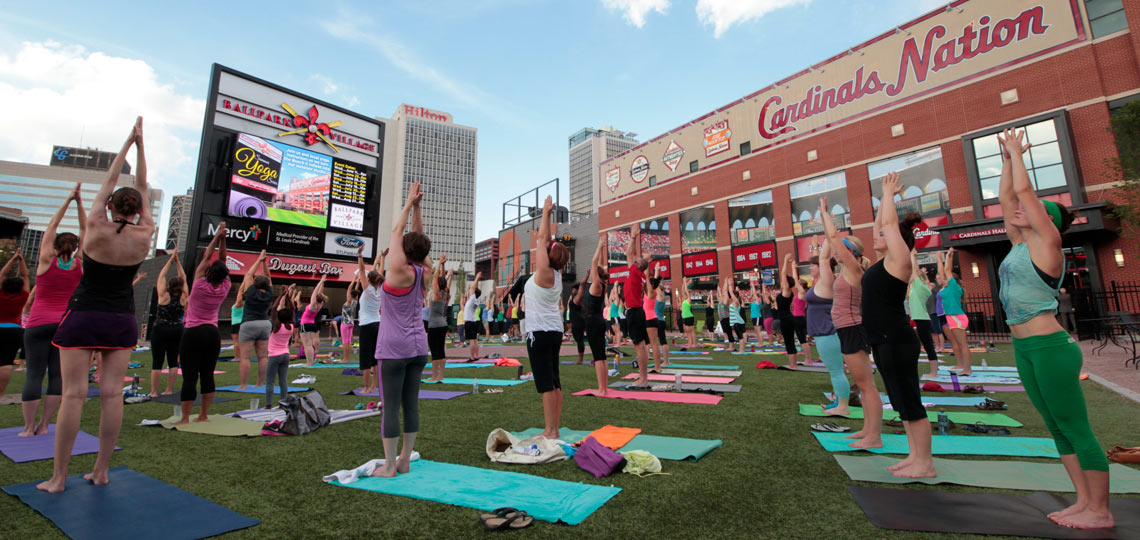 Ballpark Village is celebrating 5 years of yoga on the outdoor Busch II Infield! Join us every summer, select Wednesdays April - September for a free session and be one step closer to health and wellness. A local Club Fitness yoga instructor will guide you through a one hour class, open to all ages, levels, and abilities.
Ballpark Village has hosted over 5,000 individuals at our free summer yoga series. We also offer parking validation, as well as 20% off your bill when you bring your mat to any of our bars and restaurants. Namaste!