Family Fun Day Benefitting SSM Health Cardinal Glennon Children's Hospital
Ballpark Village hosts two outdoor family carnivals in the heart of downtown St. Louis, with 100% of ticket proceeds to charity!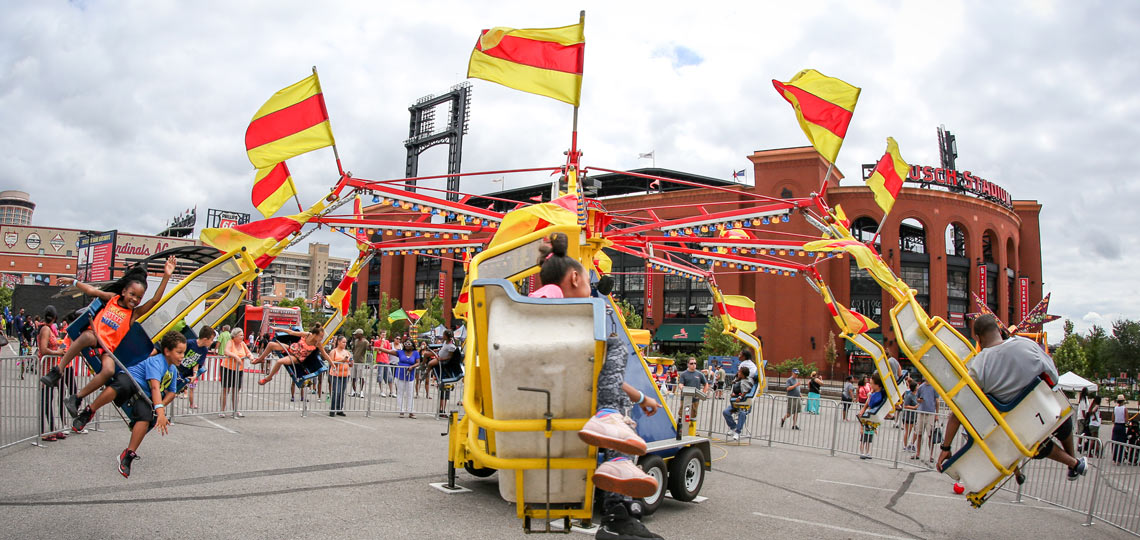 "The entire SSM Health Cardinal Glennon Children's Hospital family joins me in thanking our friends at Ballpark Village for your generosity. Many of the programs and services of SSM Health Cardinal Glennon would not be possible without the support of our community partners. The $9,597 raised at this year's Family Fun Days will benefit our Children's Fund, unrestricted support that allows us to invest in new and enhanced programs, update our facilities, create child-friendly and family-centered spaces and so much more. Your support enables us to provide exceptional care to all children in need of our services, regardless of their family's ability to pay. Thank you again for helping us live out our mission of offering hope, healing and compassion." - Sandy Koller, Vice President, Philanthropy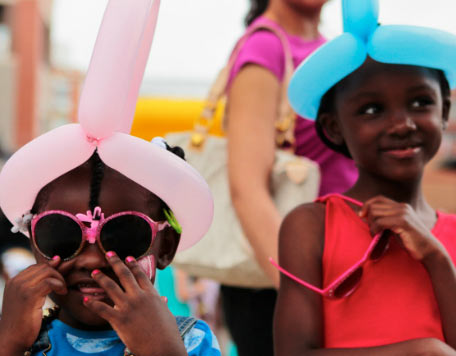 Over 5,000 people enjoyed the activities, games, inflatables and more at the outdoor family festival hosted by Ballpark Village. This summer series celebrated it's 5th annual anniversary and has proudly raised over $35,000 over it's lifetime, all of which donated to local St. Louis charities! 2018 was a smashing success with partner SSM Health Cardinal Glennon Children's hospital. We could not have done it without the support of their endless efforts and volunteers.